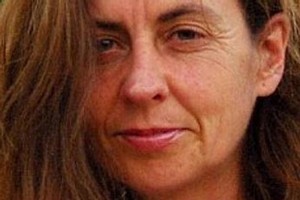 Intrigue surrounding the mysterious deaths of a Christchurch-based engineer and his English wife while on holiday in Morocco has deepened with the emergence of new police statements.
Roger Lamb, 47, and his wife Mathilde 'Tilly', 43, died in separate falls in Essaouira in August - just a few days apart.
Now, Mr Lamb has been placed at his wife's side moments before her fatal plunge.
The revelation comes in police statements seen by The Sunday Times newspaper in the UK with Mr Lamb telling local police he had joined his wife at the window when she heard a commotion outside.
He says he was with her when she fell.
Mr Lamb, who jumped to his death from a luxury hotel stairwell five days later, was interviewed by police.
According to a translation of that statement, which was recorded in Arabic, the father-of-four told police: "I went to the same window to see what was going on, too.
"I tried to find out what was happening too but after my wife [leant] out of the window to identify the persons knocking at the door, she lost her balance and she fell from the window to the ground.
"I tried very hard to catch her, but I failed.''
Mr Lamb, who moved to Christchurch last year after securing work as a geotechnical engineer for city firm GHD, added: "I assure you that I didn't have any disagreement with my wife or any family dispute. I came with her and my sons to spend the summer vacation in Morocco.''
Moroccan police have treated her death as accident and her husband's as suicide.
Wiltshire police are carrying out inquiries and a coroner in Britain is expected to hold an inquest within months.
- APNZ