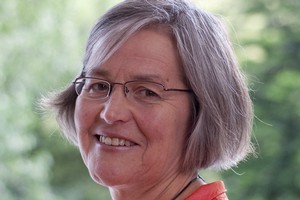 Twenty-five new members of Parliament will pick up a pay packet of at least $141,800 - a huge pay rise for some of the newcomers.
The base salary increases for MPs who are party leaders, deputy leaders, party whips or select committee chairs or deputy chairs.
MPs are also eligible for accommodation, travel and communications services which include computers, internet services and cellphones.
They will have access to free domestic air travel, as will their partners, as long as it is not for private business purposes.
For those not based in Wellington, accommodation in Wellington will be subsidised by up to $24,000 a year.
For incoming Green MP Eugenie Sage, the new salary is almost three times the $52,000 she earned as a regional councillor for Environment Canterbury.
"I only became aware of the salary very recently ... I'm delighted to be an MP, not because of the salary, but because of the opportunity to achieve good, green change, and to be part of a great team working to do that."
A triumphant return for New Zealand First leader Winston Peters also means a salary of $169,510, including extras for each MP in the party.
But it is believed that Mr Peters will stop collecting a parliamentary pension, though he is eligible for New Zealand superannuation.
New Act MP John Banks, who turned 65 last week, has already said he will not collect NZ Superannuation.
If he becomes a minister outside cabinet, Mr Banks will earn $217,200.
New Labour MP for Wigram Megan Woods said MPs were paid a "generous salary. It's far more than what many of my constituents earn. But this is only day two on the job and I haven't been thinking a whole heap about the salary."
Ms Woods resigned her job as business manager at Plant & Food Research in April.
"I haven't earned any money since May so getting a pay cheque will be nice ..." she said.
MPs' salaries are handled by the independent Remuneration Authority, which this month gave MPs a 1.5 per cent pay rise and an additional $5000 lump sum to compensate for a cut in travel allowances.