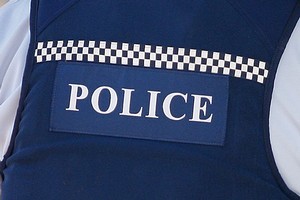 A cyclist has had a miracle escape after being involved in a collision with a truck this morning - the second accident involving a truck and a cyclist in Dunedin in the past week.
The crash happened about 8.35am on Strathallan St near Bunnings Warehouse in the harbourside industrial area.
The male cyclist involved has been taken away for observation but was said by ambulance officers to have only minor bumps and grazes.
However, his bicycle was wrecked by the impact and remains wedged underneath the front of the truck as police investigate the crash.
Traffic control is in place to deal with the build up of vehicles in the area.
The crash follows the death of cyclist Peter Wells who was involved in a collision with a logging truck outside Dunedin Railway Station last Monday.