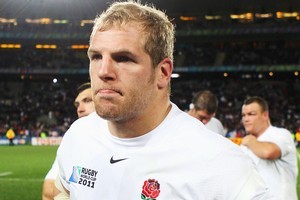 A Dunedin hotel worker who alleged she was sexually harassed by three English rugby players says she's leaving town because one of them has been hired to play for the Highlanders.
Annabel Newton was working at the Scenic Hotel Southern Cross in September when she said the trio - James Haskell, Chris Ashton and Dylan Hartley - filmed her and made sexual comments.
Haskell will play for the Dunedin-based team next season. " This has definitely made me decide to move," said Newton.