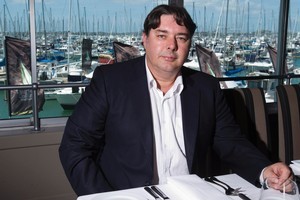 Menu prices are now more important to New Zealand diners than a restaurant's reputation for food and service when choosing where to eat.
Frequent diners have curbed their habits and other considerations such as bill-splitting and public holiday surcharges are increasingly driving dining choices, a new survey found.
For the first time, an affordable menu topped an American Express dining survey ahead of quality food and excellent service.
Restaurant Association of New Zealand chief executive Marisa Bidois said diners were "absolutely" becoming more price conscious.
Bart Littlejohn has owned Sails Restaurant in Auckland's Westhaven Marina for 20 years and said he had been forced to freeze the prices of most of his main course meals at $39.90.
"They should actually all be in the $40s ... I'm trying to respect the market."
Mr Littlejohn, who is also the Restaurant Association's vice-president, said customers were also cutting back on drink orders.
"People aren't having the same aperitifs and the same after-dinner drinks ... certainly the overall trend is far more moderate than it has been in years previous."
A report by AUT University released this year found in the past 10 years menu prices increased roughly by inflation - 2.7 per cent - but food and electricity rose by 2.8 to 6 per cent.
With profitability levels in most restaurants at or less than 5 per cent, Mr Littlejohn said some restaurants had altered menus to save on costs or reduced staffing.
The American Express survey found 15 per cent of diners said they used one-day internet offers to find restaurants, and 55 per cent used discount vouchers and added-value offers.
Just over 10 per cent of diners are discount devotees, and never pay full price.
Mr Littlejohn said the explosion in popularity of deal websites and voucher deals had changed the mindset of many consumers.
"There's a certain group of people who have all those emails regularly coming through, that chase those deals and will live on them."
He had declined approaches by six deal websites.
"The margins that they expect to discount are quite enormous ... I guess we're all competing against those kinds of deals, and discount deals in the marketplace now."
The Restaurant Association's final survey of 400 members about their Rugby World Cup experience found that while trade increased over the last two weeks of the tournament, 54 per cent said the Cup had a negative or very negative impact on their business, takings didn't alter for 13 per cent and 33 per cent reported a positive or very positive impact.