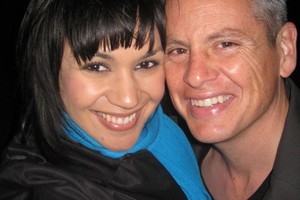 TVNZ political editor Guyon Espiner will quit the press gallery after the election to take up an as-yet unspecified new role at the state broadcaster.
The highly regarded journalist said he wanted to leave before he got stale and has been in negotiations about a new role.
"A bit like the MPs, you can stay around too long," he said. "I'm still loving it and still giving it everything and will be working hard until election day."
Espiner has been a political reporter since 1998, taking over as TVNZ's political boss from Mark Sainsbury in January 2006. Espiner was based in Wellington during the week and spent weekends in Auckland. He said he hadn't decided where he would be based for any new job.
The move has fuelled speculation Espiner could replace Sainsbury as Close Up host but he said he was not seeking the role. "That would be a good story but it wouldn't be true," he said.
Espiner said he was keen to continue working for TVNZ's political magazine show Q&A, and enjoyed the show's indepth interview.
But he laughed off suggestions that he might want to seek election in Parliament.
"I have been trying to keep those bastards honest, I wouldn't want to join their ranks. I don't think that journalists make good politicians do they?"
Espiner, 40, is also due to marry his fiancee Emma Wehipeihana, 26, in Golden Bay in February.