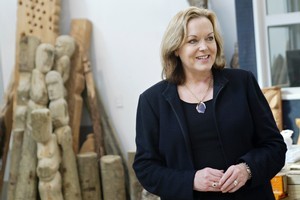 Labour's finance spokesman David Cunliffe has apologised to National's Judith Collins for saying he thought the human race would probably die out if she was the last woman on earth.
Mr Cunliffe made the comment to radio host Paul Henry on Radio Live yesterday.
Mr Henry had asked whether Mr Cunliffe had ever wondered who he would make children with if other passengers on a plane he was on or other Parliamentarians were the only people left on the planet.
In reply, Mr Cunliffe said:
"Well, I have thought that if Judith Collins was the last woman on Earth, the species would probably become extinct."
On TV3's The Nation this morning, Mr Cunliffe said he regretted the comment and had called Ms Collins to apologise.
He said he did not know why he had made the comment.
"It was an unfortunate comment, I sincerely regret it and I have rung her to apologise. I should not have been in that conversation and it was the wrong thing to say."