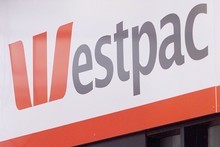 A former Hamilton Westpac bank manager has pleaded guilty to 25 charges of dishonestly using more than $314,000.
However Susan Ann Bourton pleaded not guilty in the Hamilton District Court this afternoon to a further 56 fraud and dishonesty charges, which police allege netted the 36-year-old more than $1.1 million.
Of the 25 guilty charges, Bourton admitted to establishing several Westpac Bank accounts in other names including the creation of an overdraft of $90,000 on one of those accounts in June 2005.
From the overdraft account she then transferred around $86,000 over different dates to a joint account in her name.
Bourton then on different occasions transferred more than $87,000 from one created account back to the account with the $90,000 overdraft.
The offending continued for almost a year between June 2005 and April 2006 while she was employed at the bank.
In total Bourton was facing 81 charges.
Details of the 56 charges to which Bourton pleaded not guilty were suppressed by Judge Phillip Connell to allow her a fair trial when it begins on Tuesday.
The judge-only trial was to begin today but with the announcement by Bourton's lawyer John Watson that she intended to make pleas on some of the charges, Crown prosecutor Jacinda Foster said it would alter the Crown's opening address.
Ms Foster said she needed time to change the address and present it to Mr Watson before the trial begins.
Bourton was remanded in custody.
By Natalie Akoorie

Email

Natalie