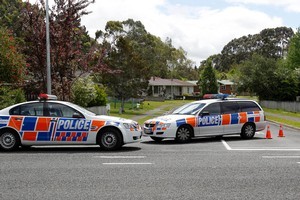 A 26-year old Somali national has appeared in court charged with the murder of 42-year-old Abdi Awad on Tuesday night.
The man was arrested at a Dey Street property last night and charged with possession of an offensive weapon and held in custody overnight
This morning he was charged with murder and he appeared in the Hamilton district court this afternoon.
He showed no emotion and was granted interim name suppression by community magistrate Ngaire Mascelle.
He is to reappear in court on November 29.
Meanwhile, Hamilton Police investigating the murder are still seeking the weapon used om Tuesday night.
Police are asking local residents to notify them if they find anything suspicious in their gardens, bushes or properties.
Detective Senior Sergeant Karl Thornton of the Hamilton CIB said a post-mortem examination on the body of Mr Awad showed he had died from blood loss resulting from a series of puncture wounds to his body.
"Despite the arrest, he said there is still significant work to be done on the inquiry and police believe the public hold the key in locating the murder weapon.
Mr Thornton said one of the major challenges for investigators was the distances involved between when and where Mr Awad was killed and the offender was located.
"Mr Awad was killed at his Chamberlain Pl address about 11.40pm Tuesday night and our investigations so far indicate he travelled to addresses on Kenney Cres and Hockin Pl between then and his arrest around 8pm yesterday on Dey St.
"The weapon believed to have been used to cause the puncture wounds to Mr AWAD'S body was not recovered at the scene and locating that is a key focus for our enquiry team.
"If you do come across an object don't try and pick it up, leave it in place and phone Hamilton Police on 07 858 6200, to allow investigators to examine it as it lies."