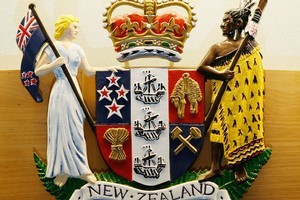 A judge this morning took the unusual move of presiding over a case in a hospital ward.
Court staff, solicitors, and media representatives crammed into the single-bed Ward 19 room for the special Christchurch District Court hearing into the case of a 48-year-old man who appeared in his hospital bed.
The man, who cannot be named for legal reasons, stayed lying down in his bed dressed in a white medical robe for the duration of the hearing.
He has been charged with assaulting a female at an address in Dannevirke between June 2004 and February 2005.
The alleged victim of the assault sat at the man's bedside during the 10-minute hearing.
He is also charged with intent to intimidate Wi Karaitiana by threatening to damage a dwelling house in Thyra Street in Dannevirke on August 23, this year.
The court heard that Hastings police are making further investigations and further charges could follow.
Judge Emma Smith granted the man remand on bail until next month with special conditions that he remain in the care of Canterbury District Health Board, did not leave the hospital facility at any time, and did not approach or contact one of the complainants.
She also granted the man interim name suppression after being "persuaded in the unusual circumstances you present.''
- APNZ