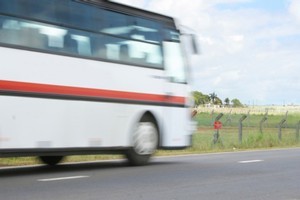 A Kaitaia woman has lost her claim for unjustified dismissal after she was sacked from her job at a refuse transfer station partly for refusing to take a bus to work when her car broke down.
Marie Bellass was dismissed from her job working Monday, Wednesday, Friday and weekends at the Ahipara transfer station in July 2009.
She was employed by Community Business and Environment Centre Co-operative Society, which trades as Clean Stream Northland.
The company sacked her on the grounds that she refused to consider alternative transport, such as using the bus for a short period, and for failing to provide it with information about her attempts to deal with her lack of a car.
Ms Bellass took her case to the Employment Relations Authority claiming unjustified dismissal, but in a decision authority member Dzintra King rejected her claim.
The authority heard that on Friday, July 10, 2009, Ms Bellass told her operations manager Wendy Masters that her car had broken down and she would not be able to get to work the following weekend.
The manager arranged for rides for Ms Bellass to get to work on the Saturday and Sunday as the car could not be fixed at the weekend.
Ms Masters told Ms Bellass of the bus service timetable, which the company also ran, between Kaitaia and Ahipara, with one leaving Kaitaia at 7am enabling her to get to work by her normal 7.30am start time.
The trip took 15 minutes, and meant Ms Bellass would have to walk up to 1.5km to get to the transfer station, however, on two of her working days she would have to wait up to four hours for a bus home.
The following Wednesday and Friday Ms Bellass did not go to work and received a letter asking her to attend a disciplinary meeting.
Ms Bellass didn't go to work on July 19, 20, 21 and 22 and attended a disciplinary meeting on July 23.
At the meeting, Ms Bellass and her union representatives said she had arranged an appointment at Work and Income on July 27 to try to obtain money to get her car repaired.
However, it was later found that she had not made that appointment until after the disciplinary meeting ended.
Ms Bellass was sacked with two weeks' notice and asked if she could work it in Kaitaia, but was refused.
In submissions to the authority the company said Ms Bellass did not have reasonable cause not to attend work and did not provide a reasonable indication when she would be able to return to work.
But Ms Bellass said it was not reasonable for her to get the bus because she would not be dropped off in time to open the transfer station gates, would have to wait on the main road and she did not feel safe carrying the takings.
Ms King said unless there is agreement otherwise, it is an employee's responsibility to get to and from work.
"It was not the fact Ms Bellass' car was not working that led to her dismissal. It was her refusal to consider alternatives ... and to provide her employer with information about her attempts to deal with the car situation that led to her dismissal,'' she found.
"An employee has a responsibility to be communicative and responsive and Ms Bellass was not.''