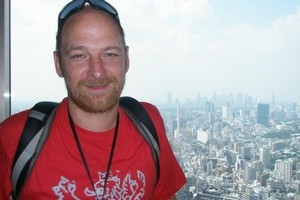 Billy Dawson was punched in the face shortly before he fell over and sustained a fatal head injury, a court has heard.
The 34-year-old Sky Television employee had been at Spy Bar in the Viaduct when he got into an "altercation".
He was rushed to Auckland Hospital but died only hours after the attack.
Details of the alleged assault were revealed at the Auckland District Court today.
Kit John Murray has been charged with assault and police have indicated more serious charges could be laid.
Murray applied for bail but was turned down by Judge David Burns.
Some of the reasons for declining bail cannot be reported for legal reasons but the judge said he put himself "in Mr Murray's shoes".
"He's aware of the death that has occurred and that there will likely be more serious charges to follow. Therefore he may elect to absent himself and see not facing up to the charge as the lesser of two evils."
He said it was clear there was some kind of "altercation" between Mr Dawson, Murray and Murray's two co-accused.
Police prosecutor Sergeant Paul Wightman told the court police were reviewing CCTV and have talked to a number of witnesses.
"The defendant, when interviewed, has placed himself at the scene, has placed himself in some confrontation with the victim.
"He says he pushed the victim. Other witnesses say they saw a punch."
Murray's lawyer Andrew Speed said his client had a stable home to be bailed to and support.
He said Murray was also willing to adhere to a 24-hour curfew.
Mona Christo Feterika and Antoni Te Moko Rogers have also been charged with assaulting Mr Dawson. They have been granted bail.
All three men will appear in court again at the end of this month.
- APNZ