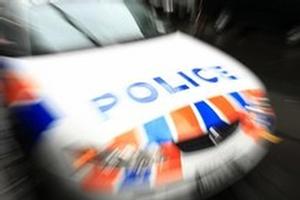 All frontline police response cars will have special lockable containers fitted and more than half will carry firearms at all times by July next year.
The timeline was confirmed in this month's issue of Ten-One Magazine.
Lockboxes are being fitted to the cars to make police-issue semi-automatic rifles and pistols more accessible to response staff.
Police Commissioner Peter Marshall, who signed off $6 million for the project, has said weapons were a last resort, but also that it was pointless having them if they were not easily accessible.
"If we have these items, I don't see any point in them sitting in a police station. I'd rather have them in a mobile police station."
Staff will receive extra firearms training and the new guns will be allocated to the 12 police districts using the same formula used to allocate tasers when they were introduced in 2010.
The formula takes into account each district's geographical size, number of response staff and level of risk, which is determined by use-of-force reports.
A Southern police district spokeswoman said the work assessing what was already available in the district and what was required had just begun.
It was not known at this stage when the district's fleet that did not already have lockboxes would get them but by July next year, 61 per cent will have them.
At present, most police patrol cars do not carry firearms.
In this month's Ten-One Magazine, Police National Headquarters policing support manager Inspector Jason Ross said the project meant the majority of police's firearms stock would be transferred from police stations to response vehicles, where they would be immediately accessible if needed.
More than 1400 vehicles being used by response groups, including general duties staff, strategic traffic units and highway patrols, would then be equipped to carry firearms. Most cars were already equipped to carry tasers.
Firearms would still be available to other non-response related groups from police stations, he said.
"By July 2012, 61 per cent of [vehicles in the response fleet] will actually carry these weapons, an increase in accessibility of 63 per cent."
Police would also get 49 per cent more ballistic armour sets to match the improved firearms capability, making more than 1600 sets available to staff to use during firearms incidents.
Critics have said the move will result in guns being used more frequently, and that essentially, because they spend so much time in the cars, it is routinely arming police.
Police Association president Greg O'Connor said lockboxes were an option, but "not a great one". They were "a halfway house", but with nine officers shot in two years, the status quo was not an option, he said.