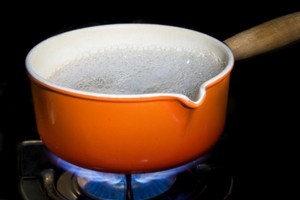 A four-year-old boy has been injured after boiling water was thrown over him during a family violence incident in Te Kuiti this morning.
Police said emergency services were called to a house in the west of the town at 5:55am.
Officers arrived to find the boy hurt by boiling water thrown during a dispute between his grandparents.
He was taken to Te Kuiti Hospital to be treated for a scalding injury to his buttocks.
Senior Sergeant Rob Van Kalken said the boy's 57-year-old grandfather had been charged with male assaults female, injuring a child and breach of a protection order.
The man told told officers he threw the water at his wife to "cool her down" and didn't know it had been boiled, Mr Van Kalken said.
"We are thankful the boy didn't suffer more serious injury but given about 10 children are killed every year in family violence situations. Today's incident highlights the risks and why such behaviour is not OK."
Mr Van Kalken said it was important to report domestic or family violence.