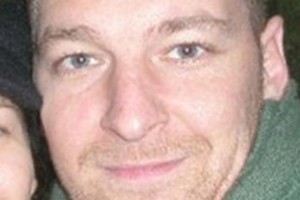 One of the last people to speak with a Sky TV worker before he was killed outside an Auckland celebrity bar says the man was in good spirits and there was no suggestion of the violence that followed.
Sky Television media operations supervisor for the network's elite media management team, Billy Dawson, 34, died on Friday after he was attacked outside the bar in Auckland's Viaduct Harbour.
Three men were arrested following the incident and charged with assault, appearing in the Auckland District Court on Friday. One man also faced a charge of possessing methamphetamine.
One man was remanded in custody and the two others were released on bail.
Spy Bar owner Ali Yildiz said he and other staff members talked to police yesterday afternoon regarding the incident and provided them with CCTV footage from the bar.
Yildiz said Dawson was in Spy Bar by himself early on Friday morning having a drink and chatting with staff.
"He was just to me a normal, good-mannered guy, nothing wrong."
Yildiz said the Spy Bar doorman witnessed the incident when Dawson left the bar about 1.30am.
The doorman told Yildiz that Dawson started to argue with a couple of men, then one of the men punched him.
Yildiz said the men Dawson encountered were not in Spy Bar that evening.
He said Spy Bar staff called the ambulance and police.
Herald on Sunday social columnist Rachel Glucina said Spy Bar had been a haunt of celebrity Kiwis for years including model Nicky Watson.
Sky News spokeswoman Kirsty Way said Dawson had been working in the Rugby World Cup production team as a specialist EVS operator providing slow motion replays.
He started out working for Sky News in Christchurch in 2004 then came to work for the Auckland branch in 2005.
"He was well known and respected and had many friends at Sky, he will be sorely missed. Our thoughts are with his family at this time and we have taken steps to care for our staff as they come to terms with the loss of Billy."