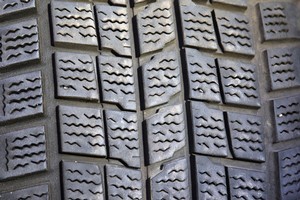 A coroner has called for a nationwide ban on snow tyres after finding they were the leading cause of a crash which killed a man near Taumaranui.
William Paul, 37, died when the car he was travelling in collided head on with a courier van on State Highway 4 at around 2:30pm on August 10.
The car's driver - Mr Paul's friend and nephew Hayden Lefoe - was seriously injured in the crash.
In a decision released today, coroner Tim Scott said Mr Lefoe had lost control on a corner and skidded into the path of the van.
He blamed the "inevitable slide" on the lack of traction provided by snow tyres fitted to Mr Lefoe's car.
A ban on the tyres, which are commonly found on Japanese imports, was needed, he said.
"A vehicle should not pass a warrant of fitness... if fitted with thsoe tyres. Further it be an offence to sell such tyres in New Zealand or to operate a vehicle with such tyres.
I have not made this recommendation lightly."
Mr Scott said there should be no exceptions to the ban as that would cause a policing "nightmare".
He recommended a lead-in period before it was made illegal to sell or operate a vehicle with the tyres.
Snow tyres are usually only identified by a small symbol of a mountain or a snowflake.
Last year, it was made illegal to operate a vehicle with a mixture of normal and snow tyres.