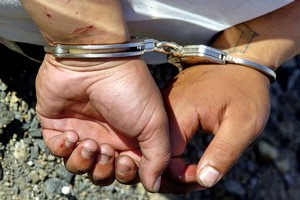 A New Zealand man has been sentenced to 13 years in prison over the brutal bashing of an Irish man in Sydney's eastern suburbs three years ago.
Kane Tupuolamoui, 21, was sentenced in Sydney District Court yesterday on charges of robbery and grievous bodily harm for his role in the bashing of Cork man David Keohane, 29.
Mr Keohane was just 100m from his home in the beachside suburb of Coogee when he was attacked by Tupuolamoui and another New Zealand-born man, Thomas Isaako, in August 2008.
Mr Keohane, a flooring contractor and Lifeline counsellor, was beaten so badly he was in a coma for 31 weeks and is now wheelchair-bound with severe brain injuries.
Tupuolamoui and Isaako took his wallet and mobile phone before leaving him lying on the ground.
Judge Ronald Soloman told the court the fact Tupuolamoui had taken ecstasy and alcohol on the night of the bashing did not excuse his behaviour, the ABC reported.
Tupuolamoui sat in the dock with his head bowed as the sentence was read. He will be eligible for release in 2018.
Judge Soloman described the attack as "colossal'' and said that Mr Keohane, who had been working in Sydney, was "a successful and independent person who now has an uncertain future''.
Judge Soloman took into account Tupuolamoui's guilty plea but said it had to be considered that he had fled to Darwin after the bashing.
Isaako was sentenced in May last year last year to 19 years in jail with a non-parole period of 14 years for attempted murder over the bashing.
The 20-year-old was on bail for an unrelated aggravated robbery when he was arrested.
- APNZ