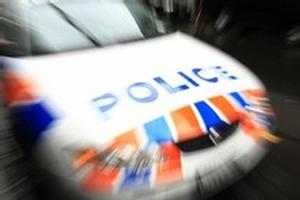 A man has been charged with assault after a woman was found dead in Balclutha yesterday, following a domestic incident.
A 41-year-old woman was found dead at the house and police spoke to and arrested a 49-year-old man. No-one else is being sought in relation to the death at this stage, police said.
Acting Detective Senior Sergeant Chris Henderson, of Dunedin, confirmed the 49-year-old man had been charged with assault, but he would not comment on whether the man would face further charges.
Police cordoned off a house in the main street of Balclutha yesterday morning following what the Otago Daily Times understands was a stabbing.
The house remained cordoned off last night.
Armed police arrived at the house on Essex St shortly before 10am and an ambulance arrived soon after.
A Samoan flag is displayed in the window of the main-street house on State Highway 1.
One neighbour told the ODT he believed the occupants of the house had been living there for about three years and were of Samoan descent.
The first he knew of any incident was when he heard sirens and saw police and ambulance staff arrive at the house shortly before 10am.
He did not see anyone leaving the house.
Acting Det Snr Sgt Henderson said about 20 police were working on the investigation and further details would not be released until the woman's next of kin were notified.
Environmental Science and Research (ESR) forensics staff from Christchurch were due to arrive in Balclutha today to assist Dunedin and Balclutha police at the scene, he said.