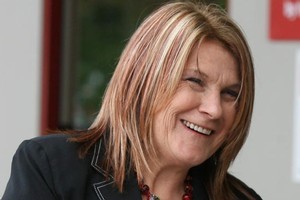 I'm glad Labour MP Darien Fenton has shut down her Facebook account.
She's clearly too impetuous to have both a Facebook account and a public profile.
The one-time Bollywood actor took a swipe at the Mad Butcher on her page because she was annoyed that Sir Peter Leitch had invited John Key to watch the Warriors with him in the NRL Grand Final tonight.
When she was asked to explain, she said the Mad Butcher was a sycophant, sucking up to the Prime Minister, and said she was never going near him again.
The subsequent furore saw Fenton back down, apologise and shut down her Facebook profile.
You can't savage the Mad Butcher, for heaven's sake. He's like everybody's favourite old Labrador - friendly, enthusiastic and willing to wag his tail at anyone.
Fenton's got a very short memory. Her former boss, Helen Clark, was a great mate of the Mad Butcher's and a regular at Mount Smart.
Even the current Labour leader, Phil Goff, was quick to distance himself from his junior MP's snarky sniping.
Fenton has since posted on the Labour blog, Red Alert, that while media kerfuffles don't usually bother her, in this case she recognised she'd gone too far and that she was sorry for her comments.
She also offered to buy the Mad Butcher a beer. She'll have to join a very long queue. His popularity made her mincemeat.