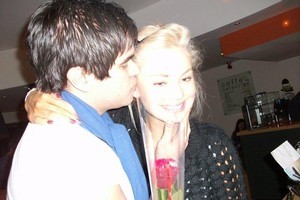 Covert recordings are central to the case against the British man accused of murdering 17-year-old New Zealand student Emily Longley.
Elliot Turner, 20, pleaded not guilty to murdering Ms Longley when he appeared at Winchester Crown Court on Friday.
He also denied a charge of attempting to pervert the course of justice.
Details of the police case against Turner emerged as defence counsels demanded access to the tapes, the Sydney Morning Herald reported.
Turner's mother Anita is also charged with perverting the course of justice by delaying calling emergency services after Longley was found dead at their Bournemouth home. She and husband Leigh Turner are also accused of destroying "vital" evidence.
They have pleaded not guilty.
Judge Cutler said he was concerned about how long the prosecution case was taking.
"There are a number of witnesses, including young civilian witnesses, and I don't want this hanging over their heads," he said.
Turner was remanded in custody while his parents were released on conditional bail.
A trial of all three is expected to start on April 16 next year and to take one month, BBC News reported.
Longley's body was found in the bed of on-off boyfriend Elliot in the seaside resort of Bournemouth in May.
She had been living with her grandparents near Bournemouth since moving from Auckland earlier this year.

- APNZ