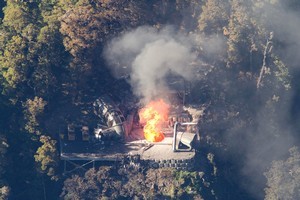 The large majority of Pike River mine workers leave the company today.
The company is in receivership following the disaster almost a year ago that claimed 29 lives.
Among those going is chief executive Peter Whittall, whose employment will end in November.
Receiver Malcolm Hollis says before the explosions, Pike River employed 157 staff, plus contractors.
He says that two thirds of them will be leaving today and that they are people who have left voluntarily and heading off to other employment.
Mr Hollis says after this week there will be 18 people, who will be with the company for another couple of months.
The receivers recently struck a deal with the coal mine's insurers for a settlement of $80 million and negotiations for the sale of the mine are at an advanced stage.