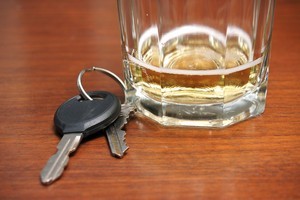 Judges will soon be able to force repeat drink drivers to install breath-testing devices in their cars to prevent them reoffending, as part of new alcohol-safety reforms.
The alcohol interlock device would come at a cost to the user, rather than being government-funded.
A Ministry of Transport official said the interlocks would be used in a system similar to one in Victoria, Australia, where participants pay an installation fee and around $120 ($151) a month to rent the product.
The ministry is also looking at possible subsidies for holders of government health-care cards, such as the community services card.
The Automobile Association (AA) strongly supports the programme.
Motoring affairs general manager Mike Noon said it would be an effective way of stopping drink drivers from repeatedly offending. But he was disappointed the process required a three-month disqualification period before the interlock was fitted.
"The best thing you can do is fit that interlock as quick as possible. We don't want them driving if they're drunk. The only thing that can stop them driving is fitting one of these devices."
Mr Noon was also dismayed the interlocks were optional and not mandatory.
It comes into effect as part of wider alcohol reforms that include lowering the youth drink-drive limit for drivers under 20 to zero, and subjecting repeat drink drivers to a zero breath-alcohol limit for three years after they receive their licence back.
The Ministry of Transport hopes the interlocks will be available to the courts by the middle of next year.
The devices are targeted specifically at repeat drink drivers, and both the AA and Alcohol Healthwatch said it was vital to address this area.
"We do have to grapple with that hardcore, recidivist issue," said Alcohol Healthwatch director Rebecca Williams.
Figures released to the Herald on Sunday last year showed that 7200 people were convicted of their third or more drink driving offence in 2009, compared with 6995 in 2008 and 6639 in 2007.
Under the new measures, the interlocks must be used by the offender for at least 12 months. They can be removed only after the driver has shown a violation-free period of six months. That can be lowered to three months under certain circumstances, such as if an approved alcohol assessment is completed.
The New Zealand Transport Authority has yet to finalise a specific model of interlock, and is searching for a supplier.
HOW IT WORKS
* The device is installed in the dashboard of the vehicle.
* Before the vehicle can be started, the driver must first have a breath test.
* If the level of alcohol on their breath exceeds the programmed limit, they fail and the vehicle will not start.
* Failed attempts can be logged to show if the person has attempted to drink drive.