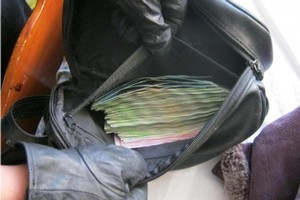 Restricted weapons, methamphetamine and cannabis-selling operations and stolen goods are among the items uncovered by Waikato's Operation Persil.
Police are reviewing the results of a three-year crackdown on crime in the district aimed at preventing and disrupting criminal activity.
The operation, largely focused on Hamilton, has so far resulted in more than 350 arrests.
This week police expanded Operation Persil to encompass the whole district and officers carried out warrants, searches and vehicle stops in Te Kuiti, Te Awamutu, Te Aroha, Huntly, Matamata and Morrinsville.
A lot of the warrants to arrest were for people breaching court imposed sanctions such as bail, and the message was to adhere to these conditions or expect police action, said Waikato Police District Commander, Superintendent Win van der Velde.
"At the same time we are concentrating on the correlation between the illegal drug trade and the trade in stolen goods, people stealing your goods to fund their drug habits," he said.
Among the arrests made as part of the operation were two men in Hamilton's Ulster St Motel - one arrested for an existing warrant and charged with possession of a Taser, possession of methamphetamine and cannabis and another charged with possession of a methamphetamine pipe.
A police search of a suspected 'tinnie house' in the area, recovered six ounce bags of cannabis leaf and 30 pre-packaged tinfoil cannabis cigarettes.
In Ngaruawahia, eight arrests were made including a 38-year-old woman and a 42-year-old man who arrived home to find police uncovering a functioning methamphetamine lab.
Both face charges for possession of equipment and materials for the manufacture of methamphetamine and further charges are likely.
Often police recovered electronics but had no way of proving they were stolen, Mr van der Velde said.
He recommended owners recorded serial numbers, used microdot markers or serial number recording programs to store identifying information.
The operation sent a clear message to those who made their income from crime.
- APNZ