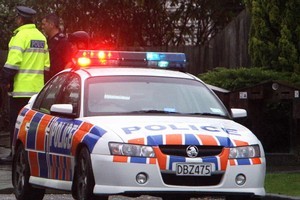 Police are hunting for two men who burst into a club in Te Aroha with weapons and demanded cash and alcohol from a bar manager.
Detective Steve Langdon of the Matamata-Piako CIB said the two men, described as male Maori, were wearing balaclavas over their faces when they entered the Te Aroha Club on Centennial Ave about 10.20pm on Wednesday.
"One was armed with what appeared to be a boning knife and the other held a galvanised pipe," said Mr Langdon.
"The lone male staff member was just locking up when the pair entered. "They forced him back into the bar area and took a few bottles of alcohol and money from the till and safe before fleeing the club."
A man, understood to be the bar manager who was held up, said yesterday he was well despite the aggravated robbery but "would rather not talk about things right now".
"I just want to go home and get my lunch."
Mr Langdon said the barman was not injured in the robbery. He was not able to say what way the two men fled the scene or if they left by foot or vehicle.
"Police would like to hear from anyone in the area about the time of the robbery who may have seen or heard anything suspicious and would also like to speak to anyone with any information on who was responsible."
Anyone with any information is asked to contact Mr Langdon at the Matamata Police station on (07) 888-7117. Information can also be left anonymously with Crimestoppers on 0800 555-111