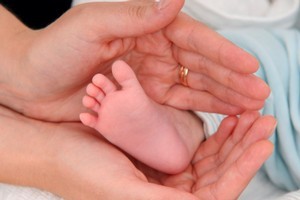 Blood samples from heel prick tests on babies are to be kept indefinitely with increased privacy measures, the Government announced today.
The blood spot cards, or Guthrie cards, have been collected from newborns since the 1960s as part of a screening programme to identify serious metabolic disorders, such as cystic fibrosis.
Concerns have been raised about privacy issues relating to the cards, and Health Minister Tony Ryall today announced a range of greater protections for their use in research.
Under the new measures, individual written consent will be required for population research on samples collected before June 2011.
For cards collected after June 2011, parents will be informed about what the cards may be used for before they agree to long-term storage
Any proposal for research using the cards must have ethics committee approval.
Mr Ryall said the Privacy Commissioner was also considering developing a code to regulate the use of information derived from blood spot samples.

- APNZ