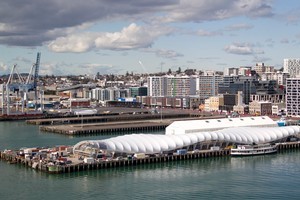 Thousands more people than expected have turned out to see a Pacific Islands' showcase being held at Auckland's new waterfront venue, the Cloud.
The three-day showcase, which began on Tuesday, features displays for a variety of businesses from around the Pacific, ranging from art and travel to furniture and fashion.
Organisers had expected about 15,000 people to come through, but surpassed that figure yesterday. (Wednesday)
Pacific Cooperation Foundation chief executive Meg Poutasi said more than 30,000 people had been through by this morning and she expected that number to be boosted again by lunchtime crowds today.
Ms Poutasi said she was thrilled with the event's popularity, but that the unprecedented number of visitors had caused some problems.
"All of the travelling businesses stocked only for that level and now they've sold out of most products," she told APNZ.

- APNZ