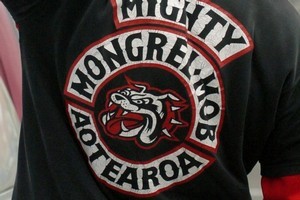 Wairoa residents are set to march against gang violence as police hunt a Mongrel Mob member who fired a shotgun into a crowd after a rugby match in the town on Saturday.
Police are still interviewing dozens of witnesses to the shooting at the match between Raupunga the Wairoa-based team Tapuwai.
The Raupunga team had Black Power connections and the Tapuwai team was aligned with the Mongrel Mob, police said.
Sergeant John McCarthy said a white ute carrying six Mongrel Mob members turned up as people were leaving the ground.
Two of the bigger gang members jumped off and chased a 15-year-old boy.
After the gang members were restrained, a third person on the back of the ute fired four to five shotgun rounds in the air and into the crowd.
Mr McCarthy this morning said police were "following strong leads" but had to analyse every witness statement before approaching a suspect.
He expected progress on the case in the next few days.
Hawkes Bay-based Labour MP Stuart Nash said the incident had prompted him to organise a "Reclaiming Wairoa" march through the town on September 10.
It was aimed at giving the community a voice to stand up against gang activity, he said.
"Enough is enough. We're going to stand up to it. I think the vast majority of people are sick to death of this.
"Wairoa is so much more than this. It certainly isn't a gang town."
Police called for the Wairoa community to stand up to prevent more "cowardly" gang shootings in the wake of the incident on Saturday.
Mr Nash said most town residents were already sick of gang activity and was doing their best to stamp it out.
He called for widened police powers to hunt down and charge those responsible for gang shootings.
Last October a Mongrel Mob member was shot through the window of his vehicle by a Black Power member at the Mobil service station in Wairoa.
Police recently arrested and charged a man over the shooting.