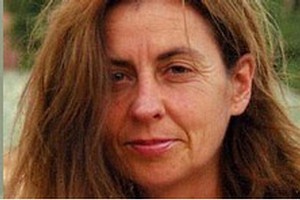 The family of former Christchurch-based engineer Roger Lamb have slammed claims of a loud argument before his wife fell to her death from a Moroccan apartment.
Four boys - aged between nine and 16 - were orphaned when their father Roger and mother Mathilde Lamb, known as Tilly, died while the family was on holiday in Morocco earlier this month.
The British Embassy said the couple, originally from Pershore in Worcestershire, died in separate falls in the resort of Essaouira. Mrs Lamb, 43, fell from a window of an apartment, with Mr Lamb, 47, falling downstairs at a different building a few days later. They both died in hospital.
Britain's Daily Mail newspaper reported claims Morrocan police had covered up details surrounding the deaths, after police ruled out foul play, saying Mrs Lamb "stumbled and lost her footing''.
The owner of the flat where the family was staying, Majid Naimi, told the paper: "Something very sinister happened, but there was no way it was just an accident.''
Neighbours told the paper they heard a furious argument a few minutes before Mrs Lamb fell.
Mrs Lamb's, brother-in-law Mark Rogerson, speaking on behalf of the couple's families, dismissed the claims, telling the British Press Association her death was a terrible accident.
"Reports of an argument between Roger and Tilly shortly before her death are utterly and totally untrue - as well as being deeply hurtful to the family. There was no argument at all. It was an amicable holiday. They were discussing the possibility of relocating the family to New Zealand,'' Mr Rogerson said.
Mr Rogerson, who lives in France, said one of the couple's sons, who was in the apartment at the time of Mrs Lamb's death, had told him what happened leading up to her death.
"On the night in question, there was a great deal of noise outside the apartment. Somebody started knocking on the ground-floor door of the building. Tilly leaned out to see who it was and to tell them to leave.
"Because of an awning at first-floor level, she could not see the door below. She leaned out further and fell.''
However while the son said there was a "real din" outside, Moroccan restaurant worker Abdul Chamie told the Express the street was "pretty much silent and hardly anybody was around", although he backed Mr Rogerson's account there was not a fight between the couple.
"I was on my way home and could see a woman having a smoke in the building above," he said. "She looked calm and relaxed. The lights were on in her flat and the window was clearly open so that the smoke would waft out of the window."
The couple's four children have been flown back to Britain and are being cared for by family members.
"Our principal concern at the moment is to provide love and support to their four sons who have had to suffer the loss of both a mother and a father in swift succession,'' Mr Rogerson earlier said.
Mr Lamb was a geotechnical engineer who moved to Christchurch from England last year while the rest of his family had remained in Worcestershire.
Staff at Christchurch engineering firm GHD, where Mr Lamb worked, were initially told he died in a fall going to the aid of his wife who had slipped and fallen to her death.

- HERALD ONLINE