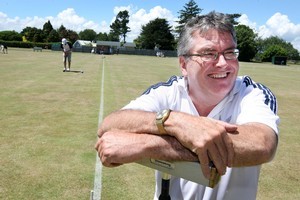 The man who allegedly murdered Charles Jones in Thailand was a Talented Mr Ripley-type figure who preyed on gay tourists for cash, a close friend of the Kiwi said.
Thai police yesterday arrested a 22-year-old Syrian named "Mohammed" for the brutal stabbing of Jones in the resort of Pattaya.
Police found $40,000 in cash, as well as Jones' laptop, mobile phones and his watch when they arrested Mohammed.
Stuart Yeatman, who discovered Jones' body, said the Syrian national had completely changed his appearance since the murder, cutting his hair and buying new clothes.
Yeatman described him as a "professional thief" who befriended tourists before robbing them, and likened him to the lead character out of the movie The Talented Mr Ripley.
He said: "This guy would have relied on the fact that the people he robbed were quite secretive and guarded.
He was a professional thief. I think he felt it was just another tourist."
Yeatman described the police investigation as "relentless".
Police were planning to re-enact the murder in Jones' high-rise apartment in the next few days.
Jones' brother-in-law, who asked not to be named, said the arrest changed nothing. "We have still lost a loved one."
Jones' body will be back in the country in time for a funeral in Westport on Saturday.