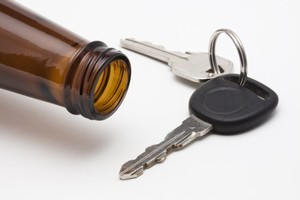 A Hawke's Bay lawyer's third third drink-driving conviction in nine years could lead to some scrutiny from the Law Society.
Sacha Beacham was today disqualified from driving for nine months, fined $1200 and ordered to pay court costs of $132.89 when she appeared in Auckland District Court today.
Beacham recorded a reading of 561mcg of alcohol per litre of breath when she was pulled over by police in Hastings on January 15. The legal limit is 400mcg.
Beacham, who was admitted to the bar in 2005, had been convicted of the same offence in 2002 and 2007.
Law Society acting complaints manager Malcolm Ellis said he could not comment on the particular case as any complaints that might have been laid would be covered by confidentiality clauses.
In general terms, he said the Law Society standards committee could consider whether certain conduct of a lawyer was unsatisfactory or misconduct and decide if action needed to be taken.
"But we would not be looking at something in black and white terms. Any action would be on the total picture in regard to that person.''
The Law Society also independently received applications from each lawyer every year for a practising certificate in which certain declarations must be made regarding fitness to practice.
"They could be things like bankruptcy or criminal convictions, things that may not be addressed in a disciplinary committee but could be in a fitness to practice sense.''
Mr Ellis said maintaining standards was of great importance to the Law Society.
Ms Beacham had asked to be sentenced in Auckland because she was reluctant to deal with the probation service in Hawke's Bay given that she frequently engaged with them in the course of her work.
She did not attend her first scheduled sentencing in Auckland because she objected to a media application to take photos, saying it had not been sent to her lawyer in time.
The judge told her lawyer this was no reason for her not to attend.
Applications to take photos of her in court today were declined.
- NZPA