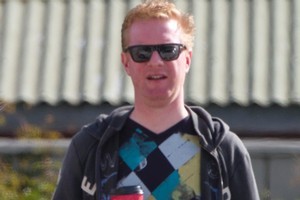 Former Labour MP Darren Hughes is leaving for the United States and Canada and is understood to be considering staying overseas for some time to continue his studies.
The 33-year-old list MP first entered Parliament nine years ago as MP for Otaki. He resigned in March when it emerged police were investigating allegations laid by an 18-year-old male student after a late-night incident. Two months ago police said their investigation was complete and they would not lay charges.
It is understood Mr Hughes said goodbye to his former Labour colleagues in Wellington this week.
His uncle, businessman Davy Hughes, said yesterday that his nephew was heading to the United States and Canada, "really just staying with friends and visiting old acquaintances and may head up to the UK after that". Mr Hughes' friends in the US include former Prime Minister Helen Clark, who is now with the United Nations in New York.
It is understood Mr Hughes was interested in working on an organic farm while away under the Wwoof (Worldwide opportunities on Organic Farms) scheme.
Mr Hughes said his nephew was considering furthering his studies. "He'll either be away for a few months or a few years."