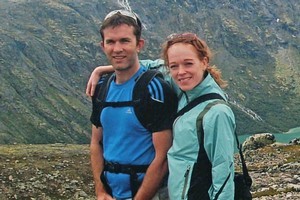 A grieving New Zealand man whose wife died in the Norway massacre a fortnight ago has posted a moving memorial to her.
Ida Marie Hill, 34, and seven others died when a bomb planted by mass murderer Anders Breivik ripped through government buildings in Oslo. Breivik later shot dead 69 mostly young people on the island of Utoya.
Mrs Hill's New Zealand husband, Steven, said she was "my love, my sweety, my wife and best friend" in a death notice today.
She was a dearly beloved daughter, beloved sister, daughter-in-law, sister-in-law and aunty who was "abruptly and senselessly taken" when the bomb blast ripped through the buildings on July 22, the notice said.
"We will always love you."
Her funeral was due to be held at Grue Church, Norway, on Tuesday.
Mrs Hill was identified through DNA testing.
Mr Hill's parents travelled to Oslo to support their son, who had been living with Mrs Hill in Oslo for four years, where she worked at the Ministry of Justice. They married in Norway two years ago.
Mr Hill grew up in Pakuranga and, after finishing an engineering degree at the Manukau Institute of Technology, travelled for several years before meeting his wife overseas and settling down.
- NZPA