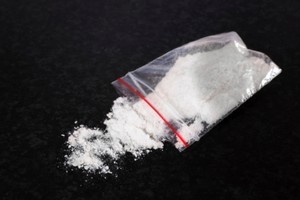 A Canadian woman who attempted to smuggle methamphetamine into New Zealand has been sentenced to two years in jail.
Thuy Thi Pham, 38, pleaded guilty at the beginning of her British Columbia Supreme Court trial on a charge of possessing meth for the purpose of trafficking, Vancouver newspaper the Province reported today.
Pham was arrested at Vancouver International Airport in October 2009 as she waited to board a flight.
A Canadian border official found a small package of white powder wrapped in a tissue in her handbag, which she initially said was candy or sugar. Pham said she didn't know exactly what the substance was but she knew it was "something bad."
A search uncovered four packages of what was later confirmed to be 100g of methamphetamine, with a street value estimated at $C8000 to $C11,000 ($9800-$13,000) in Vancouver and twice that in New Zealand, prosecutors said.
Pham had been paid $C2000 by a courier named "Jackie" in Ontario and was supposed to get another $C2000 when she arrived in New Zealand.
"Like many people recruited to carry drugs across international borders, Ms Pham is a woman who is both vulnerable and impoverished," Justice Lauri Ann Fenlon wrote in her sentencing decision.
"She agreed to carry the methamphetamine because she wanted to have money to better provide for her two sons".
But the judge noted that many people faced hardship and poverty without resorting to crime or giving into the temptation of easy money.
- NZPA