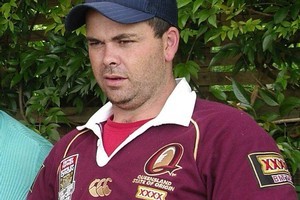 Mr Lee Ross McMurdo. Photo / NZPA
Police have launched a homicide investigation into the death of a 32-year-old man whose body was found northwest of Auckland two days ago.
Police today named him as Lee Ross McMurdo of Helensville.
Close family members found Mr McMurdo's body on the driveway of his home on State Highway 16 in Helensville on Friday.
Rodney police had launched the homicide investigation following the results of a post-mortem this morning, Detective Inspector Greg Cramer said.
"The injuries that were identified at the post-mortem were such that we believe someone else has been involved in his death," he told NZPA this afternoon.
He would not disclose what kind of injuries he had or further results from the post-mortem.
Police did not know exactly when Mr McMurdo died, Mr Cramer said.
"One of the things that we are really interested in is information from any of his associates or members of the public who might be able to ... help us to account for his movements over the last week or so."
Police have set up a free phone number - 0508 006 282 - specifically for the case, which they have dubbed Operation Manu.
Mr McMurdo's family were "obviously very distressed", he said.
The investigation was in "very early" stages and no motive or suspect had been identified, Mr Cramer said.
The property has been cordoned off since Friday.
Police and forensic scientists began a scene examination yesterday which was expected to at least two more days to complete.
"We're starting to build a picture of who Mr McMurdo was and what his movements have been and who his close associates are."
Police were carrying out background inquiries with Mr McMurdo's friends and associates.
- NZPA