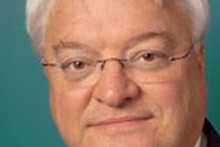 July 12, 1947 - July 24, 2011
Russell Johnson
Judge Johnson was known for his commitment to restorative justice.
The sudden loss of Chief District Court Judge Russell Joseph Johnson has been compared by his judicial colleagues to the falling of a mighty totara.
The use of the saying employed by Maori to mark the passing of a chief illustrates the esteem in which Judge Johnson was held, both for his position but even more for his many personal qualities.
Principal Family Court Judge Peter Boshier said that Judge Johnson had managed his responsibilities with diplomacy, patience and polite firmness and had been outstanding because he was collaborative and driven by principle.
Judge Johnson attended Kaitaia Primary School and completed his secondary schooling at Inglewood High School before graduating with a law degree from the University of Auckland.
He practised law for 24 years in Auckland, working for a time at the same law firm as Auckland Mayor Len Brown.
Mr Brown described Judge Johnson as a pre-eminent New Zealander and loyal friend and said that he had seen first-hand the judge's commitment and love for the people of Auckland.
In 1993, Judge Johnson was appointed a District Court Judge, sitting in Auckland courts. At the Manukau District Court, he initiated the creation of New Zealand's second specialist Family Violence court.
At a meeting in 2004 to discuss the initiative, he delivered a heartfelt and compelling speech about the blight of domestic violence on New Zealand society. Judge Johnson asked those present to imagine 400 or more women being "punched, kicked, stabbed or beaten with a belt" every month across the road in the Manukau shopping centre.
He said that there would be an outcry and the community would mobilise to protect itself.
However, because the violence was happening in the women's homes "what do you get? Same results but only muffled concern."
Judge Johnson said that a new, effective and workable model was required for processing family violence cases in the criminal court.
The Manukau Family Violence Court began operating in February 2005.
Shine executive director Jane Drumm described Judge Johnson as a great man who cared passionately about women and children victimised by abuse in their homes and used his position to make a substantial difference.
Appointed Chief District Court Judge in 2005, his six years as head of the country's busiest court were characterised by his scrupulous fairness, imperturbability and cheerfulness in the face of pressure and a huge workload.
He continued to advocate improvements to District Court processes.
In 2009, Judge Johnson described new rules aimed at resolving civil disputes in District Courts as a world first which would mean that "greater access to justice will not be empty rhetoric but an achievable reality for many".
In the same year, he called for an end to "political poker" with the criminal justice system.
Judge Johnson was known for his commitment to restorative justice and was a supporter of the rangitahi courts.
He was an officer of the Royal New Zealand Naval Volunteer Reserve for 25 years, retiring as commanding officer of the RNZNVR in Auckland in 1992.
Russell Johnson, who was 64, and his wife, Margaret, had two daughters and five grandchildren. He died last Sunday after a short illness.

By Catriona MacLennan