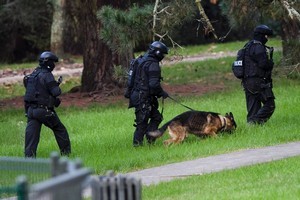 Armed police have swarmed the small rural area of Raupunga in northern Hawke's Bay after reports of a man with a firearm.
The callout to the small settlement on State Highway Two between Mohaka and Wairoa was reported at about 3pm.
Senior Sergeant Wendy Wright said communications were proving difficult in the area.
However, she confirmed AOS staff are there searching for a man believed to be carrying a firearm.
- Newstalk ZB