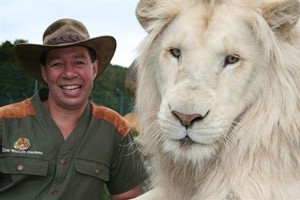 The heat is turning up in the battle for a Northland wildlife park.
PricewaterhouseCoopers has been appointed as receivers of Zion Wildlife Gardens, which is being run by the mother of Lion Man Craig Busch.
Patricia Busch's lawyer Evgeny Orlov says PwC has applied to the courts for an order to enter the park.
But he says the papers it's filed are defective.
He's planning to file proceedings against the receivers.
Evgeny Orlov says PwC is not saying who it will appoint instead of Patricia Busch, and it's very unclear what they want to do next.
- Newstalk ZB