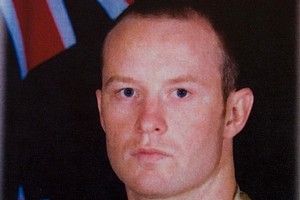 More details of the death of a New Zealand soldier in Afghanistan last year will be made public today.
Lieutenant Tim O'Donnell, 28, was killed in an ambush in the north-east Bamiyan province in Afghanistan on August 4 last year.
Lt O'Donnell's three-vehicle patrol was attacked with explosives, rocket propelled grenades and gunfire.
The attack also injured Lance Corporal Matthew Ball, 24, and Private Allister Baker, 23, and an Afghan interpreter.
Lt O'Donnell was the first New Zealand Defence Force soldier to die in combat since 2000, when Private Leonard Manning was killed in East Timor.
The Court of Inquiry findings into Lt O'Donnell's death will be released this afternoon.
- NZPA