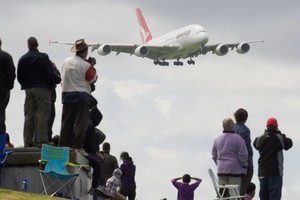 Qantas long-haul pilots will take industrial action from Friday, the airline says.
The Australian and International Pilots Association (AIPA) was due to announce its action plans at 11am (2pm NZT).
But Qantas said it had already been told there would be work bans.
"Qantas is assessing the implications of the work bans and will write to the pilots' union to seek clarification," it said in a statement on Tuesday.
"At this stage, we don't expect any flight delays or cancellations."
- AAP