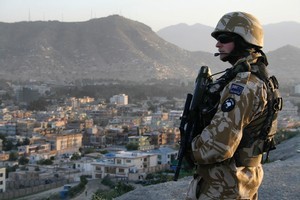 Foreign Affairs Minister Murray McCully has welcomed the handover of security for Bamyan province in Afghanistan to Afghan security forces.
It's part of a transition process in which seven areas are to be handed over to President Hamid Karzai's government this month.
New Zealanders are stationed in Bamyan as part of a provincial reconstruction team, which has been helping support the provincial and local government.
The transition to Afghan control will allow international military forces to slowly start withdrawing from Afghanistan until all combat troops are gone in just over three years.
Mr McCully told Radio New Zealand the handover was a milestone.
"It's a statement of confidence in the work New Zealand has done there since 2003. It doesn't involve a dramatic change, those changes have been underway and will continue to progress."
The handover was marred by the killing of a close adviser to President Karzai.
Gunmen strapped with explosives killed Jan Mohammed Khan and a member of parliament in another insurgent strike against the Afghan leader's inner circle.
Mr Khan was an adviser to Karzai on tribal issues and was close to the president, a fellow Pashtun.
His killing, which the Taliban claimed responsibility for, came less than a week after the assassination of Ahmed Wali Karzai, the president's half brother and one of the most powerful men in southern Afghanistan.
Asked about whether he was confident the Afghan security forces were up to the job, Mr McCully said it was process that needed to be handled carefully.
"Bamyan is a province that has been safer than others for some time.
"But it's not without its risks and our people there make those judgements on the ground - trying to balance the need to make progress with the transition and move forward with the need to maintain security as we go."
- Herald online staff