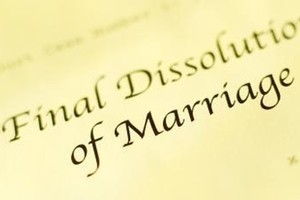 A terminally ill cancer patient has laid an official complaint with Justice Minister Simon Power after legal difficulties caused him to give up an attempt to divorce his wife.
Wanganui man Dave Feickert laid the complaint for what he says was the "callous and unsympathetic" way he was treated after being denied a divorce from his wife - British author Marina Lewycka, Fairfax media reported.
Mr Feickert, who has been battling liver cancer for six years, filed for divorce from his wife, the award winning author of A Short History of Tractors in Ukrainian and Two Caravans, in February.
He was told in May that his cancer was inoperable and he had between a few months and a few years to live.
In 2009 Ms Lewycka was denied residency, partly because she not been in New Zealand long enough to satisfy immigration laws.
Mr Feickert, who is an international coal mine safety adviser, said he and his wife were now being denied a divorce despite signing affidavits that they have not been living together.
He and his new partner now live in Beijing.
Under law, citing irreconcilable differences is the only ground for legally dissolving a marriage or civil union, and the only way of proving this is by living apart for two years.
Mr Feickert, who is involved in the Royal Commission of inquiry into the Pike River Mine tragedy, said he felt "victimised" by "senseless bureaucracy".
- NZPA