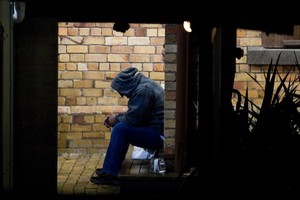 An executive of the company at the centre of yesterday's accident on a North Shore lake that claimed the life of one diver and left a second student diver missing said today she was shocked and saddened.
Tyrone North, 37, of South Auckland, died during a training session on Lake Pupuke.
Police divers and other rescue teams were still searching this afternoon for the second man who has not yet been named.
A third diver, injured in the water, was taken to hospital yesterday for treatment before later discharged.
The training dive team was made up of seven students and one trainer from Tauranga-based outdoor education provider Adventure Education.
General manager Sharon Sutherland said in a statement this afternoon the company was "shocked and deeply saddened by the tragedy".
She added: "This is a very difficult time for everyone involved. Our focus right now is on supporting the friends and family of these two men."
She said yesterday's dive session involved one instructor and seven student divers.
They were attending an Adventure Education course run by South Auckland company Helix Training Ltd.
Helix had cancelled its courses in Auckland next week, but would keep its office open to offer support to all involved
Ms Sutherland said the divers were nearing the end of their four- and five-month programmes and were working towards their tertiary diving qualifications.
"Our total focus is on finding our missing diver and we are doing everything we can to assist the police with their investigations.
The police dive team from Wellington arrived at the lake last night but the conditions were unsuitable and the search was called off for the night.
The search for the missing man resumed at first light today.
Specialist sonar equipment was being used today to search the lake in depths of more than 30 metres and a barge with a platform was set up 100 metres from the shore as a base.
Police also carried out another shoreline search earlier this morning.
Malcolm Kidd of the Dive Centre was quoted by the New Zealand Herald today as saying he knew another group had cancelled diving dive at the lake yesterday because of poor visibility caused by a week of heavy rain, but he did not think the divers would have got into trouble because of the conditions.
"The issue I don't think really is environmental. I think it has to either be an equipment malfunction which has happened to one diver and two others have tried to save them.
"Or a person's run out of air and the other two have tried to stop them bolting for the surface ...
"Instead of doing a proper out-of-air procedure - going up to your buddy and sharing the spare mouthpiece that everyone has, they've panicked and bolted to the surface and they've tried to stop them."
The Department of Labour said an inspector had been sent to the lake to make initial inquiries.
- NZPA