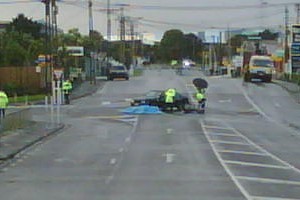 A motorcyclist has died after a collision with a car in Penrose, Auckland this morning.
Emergency services were called to the corner of Rockfield and Mount Smart roads about 7am.
The motorcyclist died at the scene.
Road closures were in place around Mount Smart Rd, but police advise the road is now open.
Anyone who witnessed the accident is urged to contact police.
- NZ Herald staff