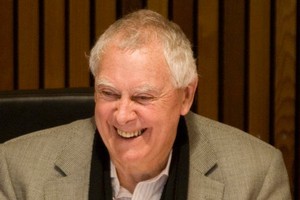 Former Waitakere City Mayor Bob Harvey will step up to take a different leadership role, working with the Bank of New Zealand.
Mr Harvey, who was West Auckland's mayor for almost 20 years, has been appointed chairman of the BNZ Partners Centre in Henderson.
An official announcement of his role will be made today at the BNZ in Henderson, where he will be joined by Youth Minister Paula Bennett.
Mr Harvey's role as chairman is a new one within the bank and is given to industry leaders who can provide mentoring to clients.
He is a well-respected figure within the wider West Auckland community and is known for his passion for people and business.
He founded the advertising company MacHarman Ayer in 1962.
Mr Harvey said he was keen to take up the new role and to continue to help members of the community in a different way.
"I am looking forward to opening up the huge potential for businesses in West Auckland."