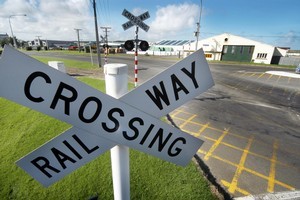 Between 40 and 44 jobs have been axed at KiwiRail's Hillside workshop in Dunedin.
After five weeks of consultation Hillside staff were told of the decision today, KiwiRail said.
The company has called for voluntary redundancies.
"It is a fact that the size of the Hillside workforce has always changed according to the amount of work available and the workload there has decreased due to the completion of projects including carriage construction work for Auckland and Wellington," KiwiRail chief executive Jim Quinn said.
KiwiRail employed 172 workers at the Dunedin plant.
Opposition MPs and the railworkers' union have targeted Transport Minister Steven Joyce and KiwiRail over the redundancies, saying buying Chinese-built locomotives, rather than having them built in New Zealand, was costing jobs.
Railway workers plan to picket the arrival of 135 Chinese-made railway wagons in Tauranga tonight.
Rail and Maritime Transport Union national president Aubrey Wilkinson said union members decided "some sort of action" was needed to protest KiwiRail's insistence on outsourcing its rail manufacturing contracts overseas.
Thirty workers at the Woburn workshop in Lower Hutt were also expected to be made redundant. KiwiRail made no announcement about Lower Hutt today.
- NZPA