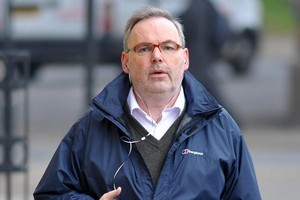 A man who murdered his first wife in a faked car crash and tried to kill his New Zealand-born second wife in the same way is set to appeal.
Malcolm Webster, 52, of Surrey, was jailed for life with a minimum non-parole of 30 years earlier this month after being found guilty of murdering Claire Morris in Aberdeenshire, Scotland, in 1994 and attempting to murder Felicity Drumm in Takapuna, Auckland, in 1999.
His lawyer, John McLeod, told the BBC he intended to lodge a notice of intention to appeal this week.
Ms Morris died after Webster drugged her and staged a car crash, later telling police he swerved off the road as he tried to avoid a motorcyclist. He claimed more than $400,000 from her life insurance policy.
He tried the same tactics on Ms Drumm who was pregnant when he drugged her and staged a car crash.
She recovered but he fled with $140,000 from her bank account. He also planned to claim more than $1.5 million in life insurance.
Webster was also found guilty of intending to bigamously marry Simone Banarjee, from Argyll in western Scotland, to gain access to her estate.
He pretended to have leukaemia, and during the deception he shaved his head and eyebrows.
- NZPA