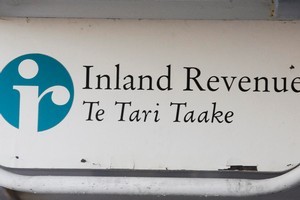 The Inland Revenue Department (IRD) is again warning people about hoax emails supposedly sourced to the department.
Some emails are asking people to ring a telephone number to confirm their billing address, while others claim to offer a tax refund, said IRD group manager service delivery Heather Daly.
The link in the email directed people to a fake web page with an Inland Revenue logo. People were asked to enter personal details, including their user name and credit card details.
Ms Daly said anyone who provided information risked having their details stolen.
"We know a number of these emails are circulating and our advice to people is to ignore them," she said.
"The websites use the Inland Revenue brand to try to access credit card account details of people visiting the sites. Our advice is to never click on any links within a suspicious email, do not reply to the email, and delete it from your inbox."
Ms Daly said people should be careful about giving out personal details, and anyone who had replied to the scams should contact their bank or credit card provider.
"If they have clicked the link and entered their bank details they should change their password immediately."
Ms Daly said that as the scams were sourced from overseas it was a challenge to track down those responsible.
"When they appear we act to get them taken down as quickly as possible - generally within 24 hours."
- NZPA