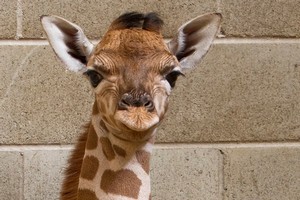 Savannah, a two-month-old female giraffe, passed away at Orana Wildlife in Christchurch on Saturday.
Keepers found the young calf collapsed in the morning and the vet provided initial treatment.
Unfortunately Savannah continued to deteriorate through the day and the decision was made to humanely euthanise her, zoo spokesman Nathan Hawke said.
The post mortem shows the cause of the problem was an untreatable abdominal stomach ulcer.

- HERALD ONLINE