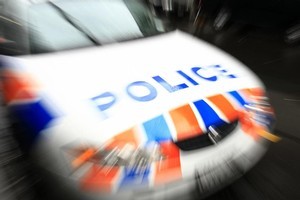 A woman is facing a third charge of drink driving after blowing three times legal alcohol limit in Hamilton today.
Police said the woman was arrested after her car shuddered to a halt in front of a police dog handler after running out of petrol in Wairere Drive about 9.30am.
Senior Sergeant Jef Penno said that after smelling alcohol fumes which appeared to be coming from the driver, the officer called for assistance.
An initial breath test was negative, but a subsequent evidential breath test returned a reading of 1460mcg per litre of breath. The legal adult limit is 400mcg.
"This is very concerning, particularly given the time of day when traffic flows are heavy with many parents transporting kids to school or child care," Mr Penno said.
He said it was the third time in two years the woman returned a result of more than 1100mcg per litre of breath, and she was charged with driving with excess breath alcohol.
- NZPA