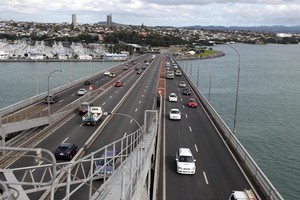 Transport Agency consultants believe tolls of $6 to $8 could pay for a new Auckland harbour crossing.
The tolls would be charged on the new crossing and the existing harbour bridge.
The figures are in a report which the Auckland Council has circulated to local boards on options for building and paying for a $5.1 billion pair of motorway tunnels, or a new bridge for up to $3.9 billion.
Would you support a $6 Auckland Harbour crossing toll?